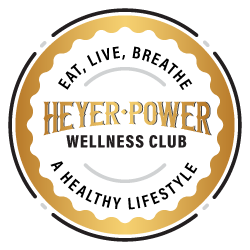 HeyerPower Club
Good health shouldn't be expensive and thats why we give back to our loyal customers in more ways than one. With every dollar you spend here at HeyerPowerWellness.com you earn points that can be turned in for discounts, saving you money. See below for more ways to earn rewards.
1
1. Register
Register an account on HeyerPower Wellness.
2
2. Earn Points
Earn points every time you make a purchase.
3
3. Rewards
Earn rewards the more points you accumulate.
Check out what our Loyalty Members have to say:
Registering is easy, fast and allows you to begin earning points and rewards today.
Hey Gary, I can't say how powerful and valuable the knowledge that you share to help all of us is! But I can say it has CHANGED MY LIFE!! Kangen Water, your Wake, Boost and Calm CBD and the juices!! Everyday is a blessing! Simply put, you are what you eat (and drink) and I am feeling amazing for the first time in my life!! THANKS MAN!